Dvoe protiv smerti

release date

In 2017, at the request of the channel Russia-1, the film studio "RWS" shot a multi-part melodrama called "Two Against Death". This sad story was created by director Nurbek Egen and will not leave any viewer indifferent. The first season of the show will consist of 12 episodes.

The series script tells the story of the love between Lera and Vik, whose fates intersected at a moment when their life paths were nearing the end. The young people are suffering from deadly diseases, which have left them with only a few weeks to live. Despite this, the lovers do not confess about their sorrowful diagnoses to each other and live happily each remaining day. Soon it turns out that there is a chance for one of the couple to live, but at the cost of the life of their beloved. Vik can be saved by the organ donation from Lera, who has the same rare blood type as her boyfriend. Lera's life, on the other hand, can be saved if she, together with her parents, finds the money for an expensive surgery. The paradox of this love story is that these funds are available to Vik's parents, but they are doing everything possible to deprive her of the opportunity to find the money for treatment. Soon this information also becomes known to the couple in love, who decide to make their own decision...
Release date of

Dvoe protiv smerti

TV Series
New episodes of the «Dvoe protiv smerti» series aired Monday to Thursday 21:00 on «Rossiia-1» channel. The specified air time corresponds to the country - Russia. Eastern Daylight Time, the episode will be available same day.
Dvoe protiv smerti Season

1

- 1 Episode

Episode Number

Episode Name
Release Date
01x01

Season 1 Episode 1

15.10.2018
This season was aired

on Monday, October 15 at 21:00
Dvoe protiv smerti TV Series trailer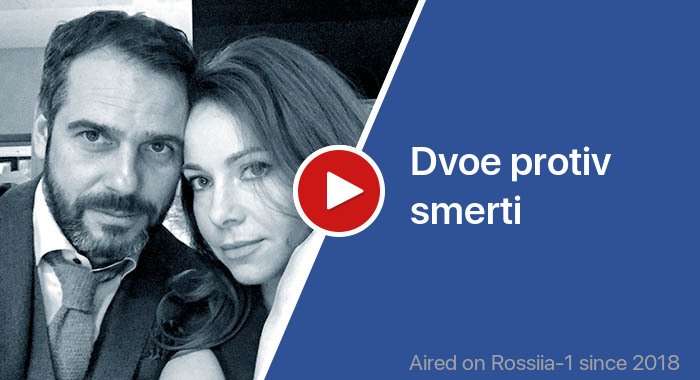 Post discussion
Comments are closed, but will be back soon