Zhertva liubvi

release date

A Russian drama series by Rauf Kubayev. The film features Tatiana Arntgoltz, Anastasia Shapovalova, and Anton Khabarov.

The main character of the film, Igor, experiences a terrible tragedy. He was married to a girl named Natalya, who was pregnant with their first child. But a fleeting episode shattered all their plans. A reckless driver on the road ran over and killed his beloved and fled the scene. The guilty party was never found. Now the man cannot find his place in life. Overwhelmed by depression, he even wanted to commit suicide. However, his thirst for justice and revenge prevented him. The desire to find the culprint of the accident and punish them outweighed suicidal thoughts. He only needed to find the person who unintentionally took the lives of two people - a mother and her unborn son. After a long search, Igor finally tracks down his offender. The young man was surprised to find that the perpetrator of the incident was not a criminal or the son of a deputy, but an ordinary surgeon from a children's hospital. A person who performs operations and saves children's lives almost every day. Ironically, he took the life of a child. In addition, the protagonist also has a young son who is only two years old. Igor begins to doubt his vengeful intentions towards the surgeon. And he chooses a different plan...
Release date of

Zhertva liubvi

TV Series
New episodes of the «Zhertva liubvi» series aired Monday to Thursday 21:00 on «NTV» channel. The specified air time corresponds to the country - Russia. Eastern Daylight Time, the episode will be available same day.
Zhertva liubvi Season

1

- 8 Episodes

| Episode Number | Episode Name | | Release Date |
| --- | --- | --- | --- |
| 01x08 | Season 1 Episode 8 | | 03.03.2021 |
| 01x07 | Season 1 Episode 7 | | 02.03.2021 |
| 01x06 | Season 1 Episode 6 | | 01.03.2021 |
| 01x05 | Season 1 Episode 5 | | 26.02.2021 |
| 01x04 | Season 1 Episode 4 | | 25.02.2021 |
| 01x03 | Season 1 Episode 3 | | 24.02.2021 |
| 01x02 | Season 1 Episode 2 | | 23.02.2021 |
| 01x01 | Season 1 Episode 1 | | 22.02.2021 |
Zhertva liubvi TV Series trailer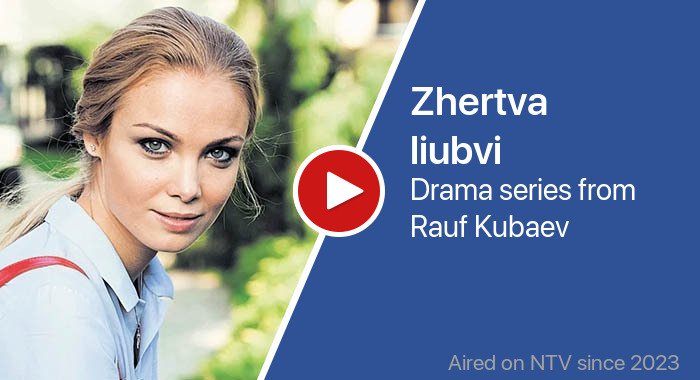 Post discussion
Comments are closed, but will be back soon