Lenin

release date

An exclusive project of Channel One, created in collaboration with Star Media and dedicated to the centenary anniversary of the October Revolution.

A documentary-historical project of reconstruction that tells about the life of Vladimir Lenin. The director and the main screenwriter of the film have done a difficult job of collecting unique archival materials that have been classified for many years. The creation of the film used the memories of relatives and contemporaries of the legendary political figure, the opinions of political scientists and his modern followers. Over 25,000 previously classified documents will be declassified before the eyes of all viewers. The work on collecting the documents was carried out in all central archives of the country. The best historians from countries such as Russia, the United States, and Germany give an independent assessment of Lenin's personality and the events of the Great October Revolution, and doctors of legal sciences act as consultants. This project allows us to look at the personality of the great reformer from different sides and points of view. The persona of Vladimir Lenin will be considered from the perspective of his political merits, the characteristics of his character, and his influence on world history.
Release date of

Lenin

TV Series
New episodes of the «Lenin» series aired on Fridays 21:00 on «Pervyi kanal» channel. The specified air time corresponds to the country - Russia. Eastern Daylight Time, the episode will be available same day.
Lenin Season

1

- 5 Episodes

| Episode Number | Episode Name | | Release Date |
| --- | --- | --- | --- |
| 01x05 | Season 1 Episode 5 | | 08.11.2017 |
| 01x04 | Season 1 Episode 4 | | 08.11.2017 |
| 01x03 | Season 1 Episode 3 | | 08.11.2017 |
| 01x02 | Season 1 Episode 2 | | 07.11.2017 |
| 01x01 | Season 1 Episode 1 | | 07.11.2017 |
Lenin TV Series trailer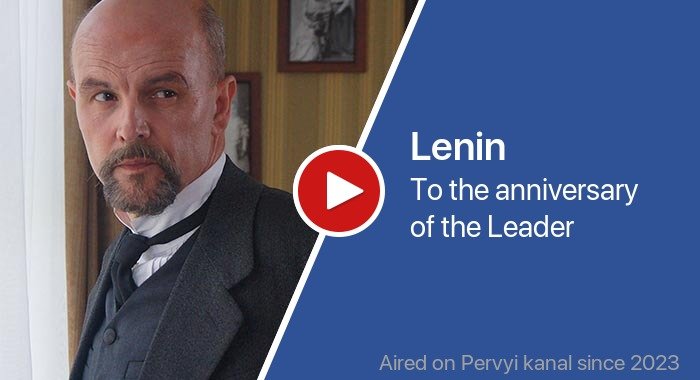 Post discussion
Comments are closed, but will be back soon