Mentalist

release date

In 2018, the First Channel plans to show a Russian adaptation of the detective series "The Mentalist". The television show will be produced by the studio "StarMedia". The original TV series was nominated for a Golden Globe and was shown from 2008 to 2015.

In criminology, as well as in any other field, it is often necessary to rely on the help of outsiders, whose fresh perspective helps unravel complex and seemingly "dead-end" cases. The main character of the series "The Mentalist" is a private detective who assists the local police department in finding those involved in various crimes, missed by operatives and forensic experts. In the past, he was a charlatan who claimed to be a psychic, but he has the ability to see nuances and details of people's behavior, leading him to the truth and further evidence. Naturally, not all law enforcement officers appreciate and like him since his actions demonstrate the insignificance of their qualifications. However, no one can do without his help because this private detective uniquely solves crimes that were considered closed to investigators before him.
Release date of

Mentalist

TV Series
New episodes of the «Mentalist» series aired Monday to Thursday 21:00 on «NTV» channel. The specified air time corresponds to the country - Russia. Eastern Daylight Time, the episode will be available same day.
Mentalist Season

1

- 5 Episodes

| Episode Number | Episode Name | | Release Date |
| --- | --- | --- | --- |
| 01x05 | Season 1 Episode 5 | | 08.10.2018 |
| 01x04 | Season 1 Episode 4 | | 04.10.2018 |
| 01x03 | Season 1 Episode 3 | | 03.10.2018 |
| 01x02 | Season 1 Episode 2 | | 02.10.2018 |
| 01x01 | Season 1 Episode 1 | | 01.10.2018 |
Mentalist TV Series trailer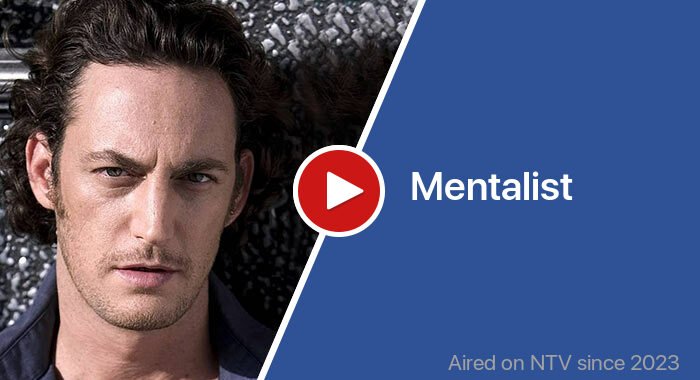 News about

Mentalist

tv series
The creation of a new Russian television project influenced the merger of two television channels, "Perwy" and "Che". Under the guidance of director Sergey Ginzburg, the filming of the series "Mentalist" began.
Post discussion
Comments are closed, but will be back soon