Moia Moskva

release date

On STS channel, together with the film company "Nebo", a new TV series called "My Moscow" is being filmed, which is planned to be aired in 2016. The main director of the new sitcom is Rezo Gigineishvili, already known for his successful TV project "The Last of the Magicians".

The plot of this situational comedy tells the story of the lives of three provincials who are brought together by their move to the capital of Russia - Moscow. The main characters of the TV series are two young guys and a pretty girl. Due to the fact that each of them has a modest financial situation, they decide to live together in one apartment to save money. This decision becomes fateful, as the young people find friends among their neighbors. Already good companions, they strive to conquer Moscow together, for which they create a set of rules that they will try to follow. No matter how things go, they try not to abandon their friends in trouble, which gives rise to many comical scenes. Since the third friend is a girl, romantic relationships are simply unavoidable for them. Find out if they can reach the top of the capital and how their destinies will unfold in this multi-series comedy.

The main female role in the series was given to Saty Kazanova, a well-known soloist from the recently popular group "Fabrika". This is her first experience of starring in a movie.
Release date of

Moia Moskva

TV Series
New episodes of the «Moia Moskva» series aired Monday to Thursday on «STS» channel. The specified air time corresponds to the country - Russia. Eastern Daylight Time, the episode will be available 17:00 next day.
Moia Moskva Season

1

- 1 Episode

Episode Number

Episode Name
Release Date
01x01

Season 1 Episode 1

22.10.2018
This season was aired

on Monday, October 22 at 00:00
Moia Moskva TV Series trailer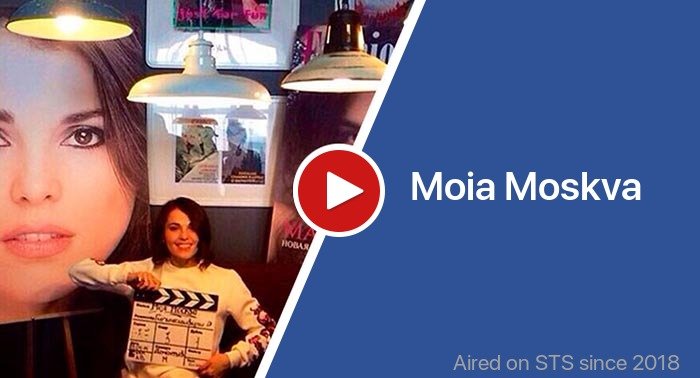 Post discussion
Comments are closed, but will be back soon