Samki Bogomola

release date

The main role was given to the star of the reality show "The Bachelor" Dasha Klyukina. Stuttering did not prevent the charming model from impeccably embodying an interesting image.

At the center of the intriguing TV project are four enchanting and enterprising friends who share a common past. After successfully completing school, they decided to scatter to various corners of the planet and try their luck in unfamiliar cities. However, they had a strong friendship since childhood, so the irresistible beauties did not want to break the strong bond. To be able to communicate and talk about impending problems, the energetic ladies created a group chat where they shared their troubles with each other, candidly talked about failures, boasted about their work and love victories. They named it "Praying Mantises". With the passage of time, the attractive ladies come to the conclusion that it is significantly easier to talk about exciting topics without looking into the eyes of the interlocutor than face to face. Soon, their conversations become bolder and more spicy. Here, the lovely friends can pour their hearts out and confess to committing shameful acts. Each of the charming women knows that her interlocutors will not disclose the information shared and their secrets will not be revealed. The friendly heroines vouch for the confidentiality of the information provided to them.
Release date of

Samki Bogomola

TV Series
New episodes of the «Samki Bogomola» series aired Monday to Thursday 20:30 on «TNT» channel. The specified air time corresponds to the country - Russia. Eastern Daylight Time, the episode will be available same day.
Samki Bogomola Season

1

- 4 Episodes

| Episode Number | Episode Name | | Release Date |
| --- | --- | --- | --- |
| 01x04 | Season 1 Episode 4 | | 05.03.2020 |
| 01x03 | Season 1 Episode 3 | | 04.03.2020 |
| 01x02 | Season 1 Episode 2 | | 03.03.2020 |
| 01x01 | Season 1 Episode 1 | | 02.03.2020 |
Samki Bogomola TV Series trailer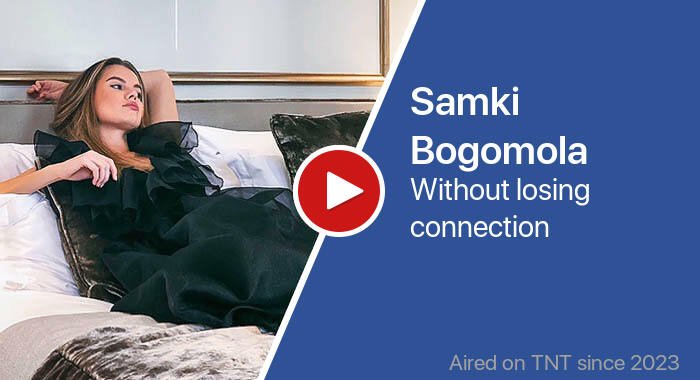 News about

Samki Bogomola

tv series
Dmitry Shpenkov, the producer of the drama TV series "Praying Mantises", assured the audience that the second season will be shown in 2021.
Post discussion
Comments are closed, but will be back soon