Dokumentalist

release date

And once again, a brilliant picture by Ilya Kulikov, who directed an 8-episode series. The release starts in 2018 and is announced by the TV-3 channel. The main role in the series went to Aristarchus Venes, who will play a young and talented director specializing in documentary films. Margarita Abroskina will also play one of the leading characters.

At times, you get the feeling that this mystery is created specifically for you. But there is always a chance that it's a trap. Zhenya Morozov is a well-known personality among fans of documentary films. But predictably, there are few of them in the country. The guy comes up with the idea of making a loud statement about himself to the whole world and even to those who are not interested in this genre of cinema. So, the young man decides on a creative experiment and intends to shoot his own educational film in the style of exploration. Evgeny wants to immerse himself in the otherworldly environment and study incomprehensible phenomena. For this, he needs a screenwriter who will help with the development. And he turns to his friend Daria for help. The documentalist starts going to the city cemetery at night with his friend, the cameraman, in order to track down at least some inexplicable phenomenon. The guy also performs a risky ancient ritual with a pentagram to experience the mystical environment from the inside. After this ritual, Zhenya changes, and strange events begin to happen around him.
Release date of

Dokumentalist

TV Series
New episodes of the «Dokumentalist» series aired Monday to Thursday 21:00 on «TV-3» channel. The specified air time corresponds to the country - Russia. Eastern Daylight Time, the episode will be available same day.
Dokumentalist Season

1

- 8 Episodes

| Episode Number | Episode Name | | Release Date |
| --- | --- | --- | --- |
| 01x08 | Season 1 Episode 8 | | 05.01.2021 |
| 01x07 | Season 1 Episode 7 | | 04.01.2021 |
| 01x06 | Season 1 Episode 6 | | 31.12.2020 |
| 01x05 | Season 1 Episode 5 | | 30.12.2020 |
| 01x04 | Season 1 Episode 4 | | 29.12.2020 |
| 01x03 | Season 1 Episode 3 | | 28.12.2020 |
| 01x02 | Season 1 Episode 2 | | 24.12.2020 |
| 01x01 | Season 1 Episode 1 | | 23.12.2020 |
Dokumentalist TV Series trailer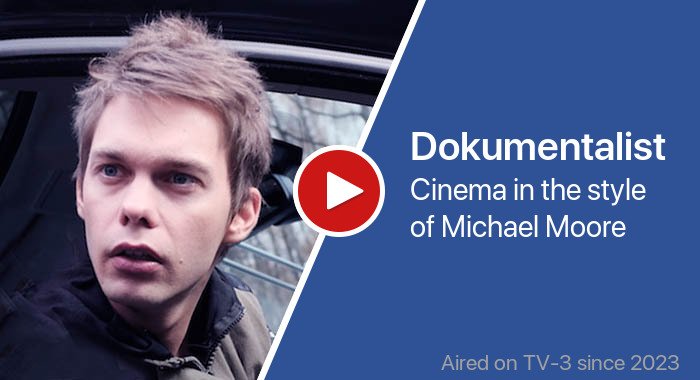 News about

Dokumentalist

tv series
A representative of the film company LEGIO FELIX has announced their desire to show episodes of Season 2 of the project "The Documentalist" in 2020.
Post discussion
Comments are closed, but will be back soon