Emergency: LA

release date

In a series of episodes, real employees of emergency services in the USA are involved.

Los Angeles is an incredibly beautiful city known all over the world. Naturally, in a city that is always in motion, accidents and incidents cannot be avoided. That's when they come into action - the city rescue service. Every child in the USA knows this sacred number from an early age. If trouble happens, dial the rescue number 911. Professional help will arrive immediately. Operators quickly determine the essence of the situation and dispatch the necessary services. They have the most modern equipment and the latest technology, which they use in their work. The cases that residents of the city and tourists turn to can be very different and often unconventional. This series tells about the most interesting and exciting cases from the daily life of the Angels' rescue service. Its main characters are: firefighters, police officers, paramedics. These are people of extreme professions who are used to risking their own lives. Unfortunately, sometimes a distress call is heard on the radio, and this means that the rescuer himself needs urgent help. When you are in the epicenter of danger, you don't know what will happen next, one thing is clear - you can't delay for a minute. The lives of many people depend on you.
Release date of

Emergency: LA

TV Series
New episodes of the «Emergency: LA» series aired on Wednesdays 12:00 on «NBC» channel. The specified air time corresponds to the country - USA. Eastern Daylight Time, the episode will be available same day.
Emergency: LA Season

1

- 20 Episodes

| Episode Number | Episode Name | | Release Date |
| --- | --- | --- | --- |
| 01x20 | Season 1 Episode 20 | | 02.06.2021 |
| 01x19 | Season 1 Episode 19 | | 26.05.2021 |
| 01x18 | Season 1 Episode 18 | | 19.05.2021 |
| 01x17 | Season 1 Episode 17 | | 12.05.2021 |
| 01x16 | Season 1 Episode 16 | | 05.05.2021 |
| 01x15 | Season 1 Episode 15 | | 28.04.2021 |
| 01x14 | Season 1 Episode 14 | | 21.04.2021 |
| 01x13 | Season 1 Episode 13 | | 14.04.2021 |
| 01x12 | Season 1 Episode 12 | | 07.04.2021 |
| 01x11 | Season 1 Episode 11 | | 31.03.2021 |
| 01x10 | Season 1 Episode 10 | | 24.03.2021 |
| 01x09 | Season 1 Episode 9 | | 17.03.2021 |
| 01x08 | Season 1 Episode 8 | | 10.03.2021 |
| 01x07 | Season 1 Episode 7 | | 03.03.2021 |
| 01x06 | Season 1 Episode 6 | | 24.02.2021 |
| 01x05 | Season 1 Episode 5 | | 17.02.2021 |
| 01x04 | Season 1 Episode 4 | | 10.02.2021 |
| 01x03 | Season 1 Episode 3 | | 03.02.2021 |
| 01x02 | Season 1 Episode 2 | | 27.01.2021 |
| 01x01 | Season 1 Episode 1 | | 20.01.2021 |
Emergency: LA TV Series trailer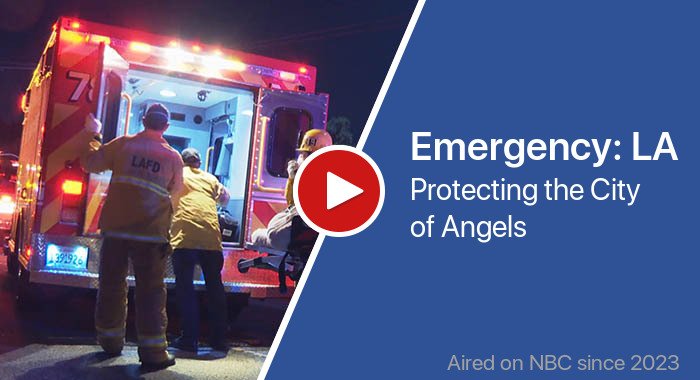 Post discussion
Comments are closed, but will be back soon