Lantcet

release date

Russian TV series of 2018. Directed by Elena Nikolaeva. Starring Evgenia Simonova, Sofia Sinitsyna, Pavel Trubinin, Polina Agureeva.

The main character Ilya Ladynin received the nickname "Lancet" back in his student period at medical university. The guy showed excellent results in surgery. It was in this specialty that he planned to build his career. He becomes the head doctor of the department. However, fate had a completely different outcome prepared for him. Ilya's wife died suddenly from a fast and incurable disease. Ladynin's son blames his father for not being able to save his mother. Under stress, the surgeon develops hand tremors. The job that could distract him from the tragedy and save his soul is now unattainable. The guy is in a panic and doesn't understand how to continue living. Ilya already wants to completely leave medicine. But unexpectedly, he is offered another option - to head the internal investigations department. Ladynin agrees to the opportunity provided. Now he can find out - was his wife's death a deliberate negligence by the doctors. Meanwhile, his son leaves home, cursing his father. Ilya will do everything to finally discover the truth and seek forgiveness from his son.
Release date of

Lantcet

TV Series
New episodes of the «Lantcet» series aired every Monday 21:30 on «Pervyi kanal» channel. The specified air time corresponds to the country - Russia. Eastern Daylight Time, the episode will be available same day.
Lantcet Season

1

- 16 Episodes

| Episode Number | Episode Name | | Release Date |
| --- | --- | --- | --- |
| 01x16 | Season 1 Episode 16 - 16 | | 08.02.2019 |
| 01x15 | Season 1 Episode 15 - 15 | | 08.02.2019 |
| 01x14 | Season 1 Episode 14 - 14 | | 07.02.2019 |
| 01x13 | Season 1 Episode 13 - 13 | | 07.02.2019 |
| 01x12 | Season 1 Episode 12 - 12 | | 06.02.2019 |
| 01x11 | Season 1 Episode 11 - 11 | | 06.02.2019 |
| 01x10 | Season 1 Episode 10 - 10 | | 05.02.2019 |
| 01x09 | Season 1 Episode 9 - 09 | | 05.02.2019 |
| 01x08 | Season 1 Episode 8 - 08 | | 04.02.2019 |
| 01x07 | Season 1 Episode 7 - 07 | | 04.02.2019 |
| 01x06 | Season 1 Episode 6 - 06 | | 01.02.2019 |
| 01x05 | Season 1 Episode 5 - 05 | | 31.01.2019 |
| 01x04 | Season 1 Episode 4 - 04 | | 30.01.2019 |
| 01x03 | Season 1 Episode 3 - 03 | | 29.01.2019 |
| 01x02 | Season 1 Episode 2 - 02 | | 28.01.2019 |
| 01x01 | Season 1 Episode 1 - 01 | | 28.01.2019 |
Lantcet TV Series trailer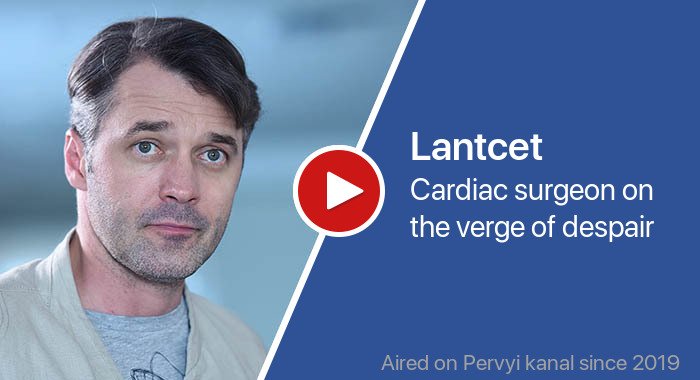 Post discussion
Comments are closed, but will be back soon