Philip K. Dick's Electric Dreams

release date

The science fiction TV series for the British channel "Channel-4" started in September 2017. It is dedicated to the famous works of writer Philip K. Dick.

Each episode introduces a separate story. The futuristic world is depicted darkly and dramatically. New technologies often lead to real catastrophes instead of helping humanity. Despite scientific progress, the structure of society is in no hurry to change. Major corporations and greedy politicians dictate the rules and orders, controlling ordinary citizens. Androids become commonplace, as do travels to other planets. However, general oppression against the backdrop of social stratification multiplies and thrives. Police collaborate with mind readers. People leave their home planet, populating other galaxies. The collision with an alternative reality radically changes life. Violence and cruelty lead to uprisings, trying to change the established order. The thrilling adventures of the heroes, filled with dangers and strange things, truly captivate and enamor. The plot lines are united by a deep and common philosophical idea, deciphering which will require a lot of mental effort.
Release date of

Philip K. Dick's Electric Dreams

TV Series
New episodes of the «Philip K. Dick's Electric Dreams» series aired every Monday 22:00 on «Channel 4» channel. The specified air time corresponds to the country - United Kingdom. Eastern Daylight Time, the episode will be available same day.
Philip K. Dick's Electric Dreams Season

1

- 10 Episodes

| Episode Number | Episode Name | | Release Date |
| --- | --- | --- | --- |
| 01x10 | Season 1 Episode 10 - Kill All Others | | 19.03.2018 |
| 01x09 | Season 1 Episode 9 - Safe and Sound | | 12.03.2018 |
| 01x08 | Season 1 Episode 8 - Autofac | | 05.03.2018 |
| 01x07 | Season 1 Episode 7 - The Father Thing | | 26.02.2018 |
| 01x06 | Season 1 Episode 6 - Human Is | | 29.10.2017 |
| 01x05 | Season 1 Episode 5 - Real Life | | 15.10.2017 |
| 01x04 | Season 1 Episode 4 - Crazy Diamond | | 08.10.2017 |
| 01x03 | Season 1 Episode 3 - The Commuter | | 01.10.2017 |
| 01x02 | Season 1 Episode 2 - Impossible Planet | | 24.09.2017 |
| 01x01 | Season 1 Episode 1 - The Hood Maker | | 17.09.2017 |
Philip K. Dick's Electric Dreams TV Series trailer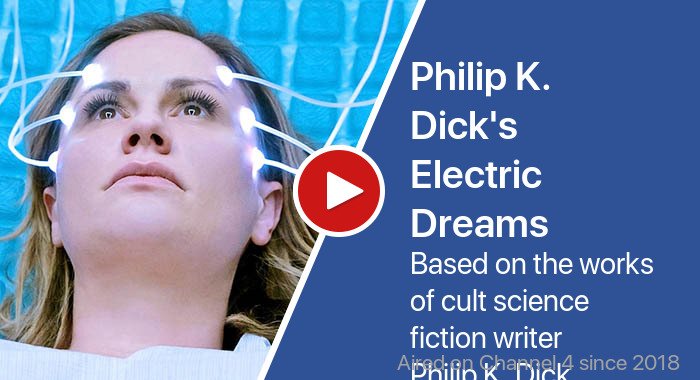 Post discussion
Comments are closed, but will be back soon