On May 16, 2009, the finale of the fourth season of the series "Prison Break" was shown on the cable channel FOX Television in the USA. Read on this page when the next installment of this crime thriller will be released.
The Fox channel confirmed plans to create the fifth season of the series "Prison Break" in June 2015, which was previously considered closed. The premiere episode of the new part of the TV show is scheduled for April 4, 2017. It is expected that the next installment of the story will consist of only 10 episodes without any significant changes in the cast.
What will happen in the 5th season
After the return of Michael Scofield (actor Wentworth Miller) to the script and the project, the further development of the plot will continue the original storyline of the struggle against "The Company" from the fourth part. From the recently published teaser video, it is also clear that Michael has found himself in prison again. In order to save him from behind bars, Lincoln Burrows goes to the correctional facility, exactly reverse to the first season of the show. Together, they plan to escape from the prison during a mass power outage.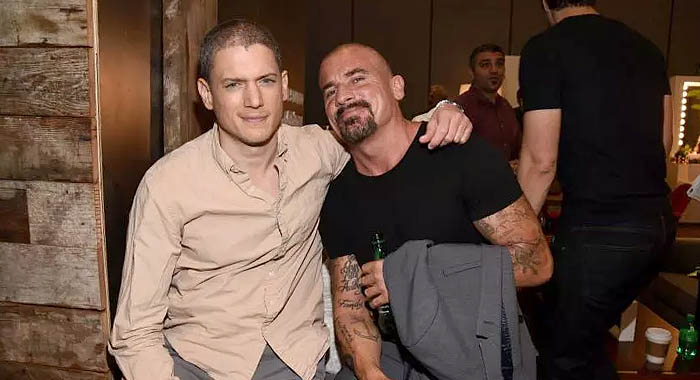 Unfortunately, there will not be a sixth season for the show, as the fifth part is planned as a mini-series. This information was provided by the executive producer of the project.
The plot of the series "Prison Break" tells the story of two brothers, one of whom finds himself imprisoned and waiting for death row after a framed crime. The other comes to his aid by organizing an escape from the correctional facility. In total, during the airing on the Fox channel, four seasons of the show were released, consisting of a total of 81 episodes.
When will Season 5 of Prison Break be released
| Ep. number | Episode name | Release date |
| --- | --- | --- |
| 05x01 | Season 5 episode 1 | 04 April 2017 |
| 05x02 | Season 5 episode 2 | 11 April 2017 |
| 05x03 | Season 5 episode 3 | 18 April 2017 |
| 05x04 | Season 5 episode 4 | 25 April 2017 |
| 05x05 | Season 5 episode 5 | 02 May 2017 |
| 05x06 | Season 5 episode 6 | 09 May 2017 |
| 05x07 | Season 5 episode 7 | 16 May 2017 |
| 05x08 | Season 5 episode 8 | 23 May 2017 |
| 05x09 | Season 5 episode 9 | 30 May 2017 |