Pianaia firma

release date

At the end of 2016, the TNT channel plans to release a short comedy series called "Drunk Company". According to the project director Grigory Konstantinopolsky, the first season of the show will consist of just four episodes.

The plot of the multi-episode film tells the story of a doctor at a local intensive care unit. Due to financial problems, he also works as a security guard. A long time ago, he divorced his wife and left his daughter with whom he hadn't been in contact for several years. He is presented with a chance to fix the situation – his daughter urgently needs a large sum of money. In order to help his child, he starts his own business – he moonlights as a "drip man", his job is to help influential people recover from heavy drinking using medical preparations. For this, and for not disclosing their alcohol problems, he receives huge sums of money and as a bonus, a pleasant and joyful company.

For the filming of the series, the TV channel has gathered a whole crowd of Russian show business stars. Makarevich, who, among other things, also took part in the TV show, has already given a favorable review of the script. According to him, in just four short parts, viewers will see a project filled with jokes and fun. We will only find out what it will really be like after its premiere in 2016 on TNT.
Release date of

Pianaia firma

TV Series
New episodes of the «Pianaia firma» series aired Monday to Thursday 22:00 on «TNT» channel. The specified air time corresponds to the country - Russia. Eastern Daylight Time, the episode will be available same day.
Pianaia firma Season

1

- 4 Episodes

| Episode Number | Episode Name | | Release Date |
| --- | --- | --- | --- |
| 01x04 | Season 1 Episode 4 | | 22.12.2016 |
| 01x03 | Season 1 Episode 3 | | 21.12.2016 |
| 01x02 | Season 1 Episode 2 | | 20.12.2016 |
| 01x01 | Season 1 Episode 1 | | 19.12.2016 |
Pianaia firma TV Series trailer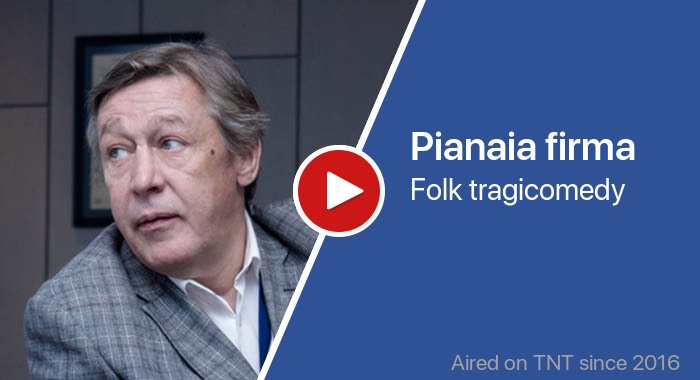 News about

Pianaia firma

tv series
At the end of 2016, a comedy series "Pianaia firma" (Drunken Company) was shown on TNT, starring Ivan Makarevich and Mikhail Yefremov. Find out if a new season of this multi-part TV show will be released on this page.
Post discussion
Comments are closed, but will be back soon