Karamora

release date

Project by star director Ilya Naishuller, featuring the equally famous Danila Kozlovsky. This time Ilya tried himself in a rather rare combination of genres - a historical thriller with elements of horror.

The story takes place at the beginning of the 20th century. The Romanov dynasty is nearing its logical conclusion. The Russian Empire stands on the brink of revolution. A young and inquisitive anarchist nicknamed Karamora conducts his own investigation into our monarch's family. According to him, the Romanovs have been under the protection of a powerful order for several decades. But it's not the Templars or other religious communities. The main advisors to the tsar are a clan of vampires. The anarchist decides to confront them. However, in an unequal battle, his beloved fiancée Alina is killed. Grieved by the tragedy, the revolutionary swears to avenge his girlfriend. To do so, he gathers a group of like-minded individuals. They decide to wage war against the vampires. Karamora's personal initiative has the power to change the course of history. After all, if a person can defeat supernatural beings who support the current authorities, people can greatly alter the current situation in the country. Karamora gathers his last forces to emerge victorious from this difficult battle.
Release date of

Karamora

TV Series
New episodes of the «Karamora» series aired every Thursday 12:00 on «TV-3» channel. The specified air time corresponds to the country - Russia. Eastern Daylight Time, the episode will be available same day.
Karamora Season

1

- 4 Episodes

| Episode Number | Episode Name | | Release Date |
| --- | --- | --- | --- |
| 01x04 | Season 1 Episode 4 | | 19.11.2020 |
| 01x03 | Season 1 Episode 3 | | 19.11.2020 |
| 01x02 | Season 1 Episode 2 | | 19.11.2020 |
| 01x01 | Season 1 Episode 1 | | 19.11.2020 |
Karamora TV Series trailer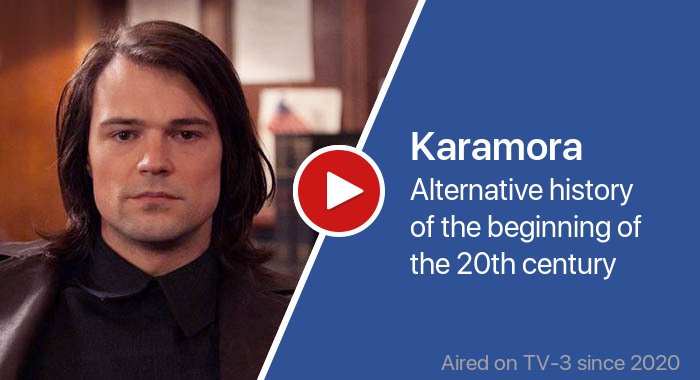 Post discussion
Comments are closed, but will be back soon