Zhena politceiskogo

release date

A Russian detective series from 2017. Its premiere took place on September 4th. The series was commissioned by NTV channel. It was directed by Alexander Solovyov, and filming was done by Pavel Lungin's company.

It's difficult being a policewoman's wife, as Valeria proves. She spent several years married to Viktor, but it turns out she didn't know everything about her husband. At first, the police major seemed like an exemplary employee, with awards and the respect of his colleagues. However, Lera soon becomes an involuntary witness to a crime. After this, irreversible changes occur in her life. She couldn't have imagined that her husband would be accused by his own superiors after this incident. But it wasn't a typical setup. Gradually, Valeria uncovers more details about her current husband's past life. He wasn't as pure and innocent as he seems now. Viktor was previously involved in corruption schemes and connected to regional criminal activities. His past criminal connections threaten not only the police major's career, but also his wife's life. That's why Lera decides to find out everything on her own while it's still possible to fix something.
Release date of

Zhena politceiskogo

TV Series
New episodes of the «Zhena politceiskogo» series aired every Monday 21:40 on «NTV» channel. The specified air time corresponds to the country - Russia. Eastern Daylight Time, the episode will be available same day.
Zhena politceiskogo Season

1

- 16 Episodes

| Episode Number | Episode Name | | Release Date |
| --- | --- | --- | --- |
| 01x16 | Season 1 Episode 16 | | 14.09.2017 |
| 01x15 | Season 1 Episode 15 | | 14.09.2017 |
| 01x14 | Season 1 Episode 14 | | 13.09.2017 |
| 01x13 | Season 1 Episode 13 | | 13.09.2017 |
| 01x12 | Season 1 Episode 12 | | 12.09.2017 |
| 01x11 | Season 1 Episode 11 | | 12.09.2017 |
| 01x10 | Season 1 Episode 10 | | 11.09.2017 |
| 01x09 | Season 1 Episode 9 | | 11.09.2017 |
| 01x08 | Season 1 Episode 8 | | 07.09.2017 |
| 01x07 | Season 1 Episode 7 | | 07.09.2017 |
| 01x06 | Season 1 Episode 6 | | 06.09.2017 |
| 01x05 | Season 1 Episode 5 | | 06.09.2017 |
| 01x04 | Season 1 Episode 4 | | 05.09.2017 |
| 01x03 | Season 1 Episode 3 | | 05.09.2017 |
| 01x02 | Season 1 Episode 2 | | 04.09.2017 |
| 01x01 | Season 1 Episode 1 | | 04.09.2017 |
Zhena politceiskogo TV Series trailer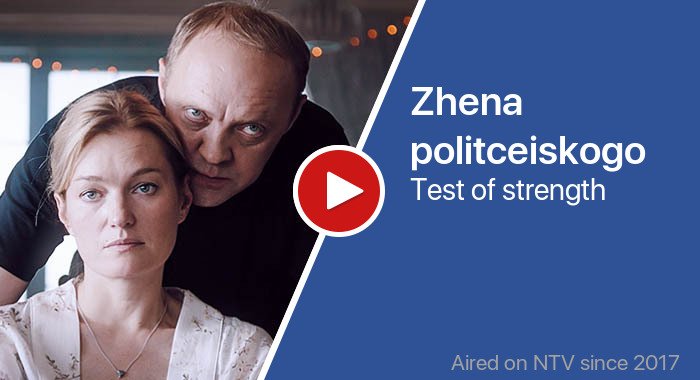 Post discussion
Comments are closed, but will be back soon